START THE DAY WITH
PROBIOTICS
START THE DAY WITH
PROBIOTICS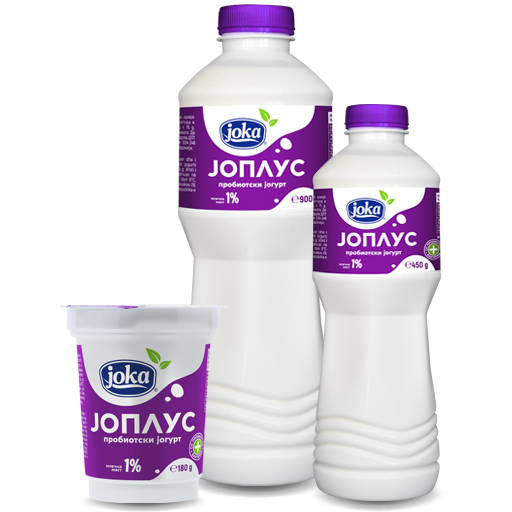 Joplus are products enriched with probiotic cultures. These include Joplus Yoghurt and Joplus Soured milk. They are produced from fresh cow's milk, enriched with the BB12 bacterium, known as a friendly bacterium for our organism.
With regular use of the Joplus yoghurt, we feel the benefits of these products which have a positive impact on our organism.
Regular use of JOPLUS yoghurt helps us to: strengthen our immunity, regulate and facilitate digestion, enrich the intestinal flora and prevent the reproduction of harmful bacteria in the gastrointestinal system.
For better health choose Joplus Yoghurt
| Milk fat | Carbohydrates | Proteins | Energy value | Packaging/Emballage |
| --- | --- | --- | --- | --- |
| 1 gr | 3.1 gr | 3.5 gr | 228 KJ / 54.5 Kcal | 180 gr, 500 gr, 1 kg / PS и PET |