SOUR CREAM
WITH POWERFUL TASTE AND HEALTHY INGREDIENTS
SOUR CREAM
WITH POWERFUL TASTE AND HEALTHY INGREDIENTS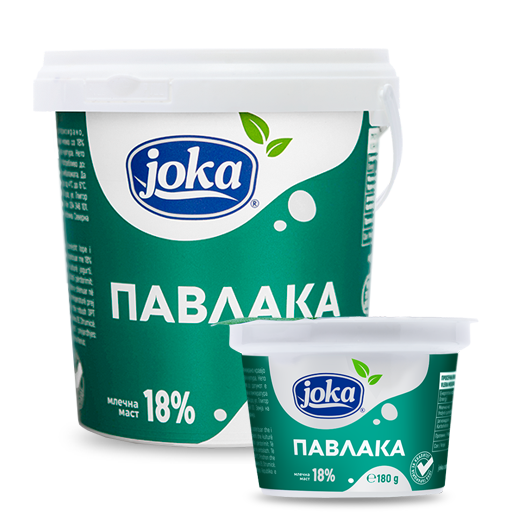 It is a fermented milk product. Produced from 100% cow's milk with 18% milk fat. The sour cream is produced from pasteurised milk, followed by cooling and the addition of lactic acid bacteria which are further responsible for the fermentation and the production of a sour milk product with pH 4-4, 6.
The power of JOKA Sour cream is in its contents, rich in milk fats, calcium, phosphorus, vitamins: A, D, E, B1, B2, and also proteins and carbohydrates. Milk fats in sour cream have been proven to provide good health and help the absorption of the necessary liposoluble vitamins.
Calcium and phosphorus make our bones and teeth strong and durable.
Vitamin A is good for the eyes, the immune system and proper bone development.
Riboflavin (B2) is responsible for gaining energy during the carbohydrate metabolism and is an excellent antioxidant.
| Milk fat | Carbohydrates | Proteins | Energy value | Packaging/Emballage |
| --- | --- | --- | --- | --- |
| 18 gr | 3.5 gr | 2.5 gr | 778.4 KJ / 186 Kcal | 180 gr, 850 gr/ PS |