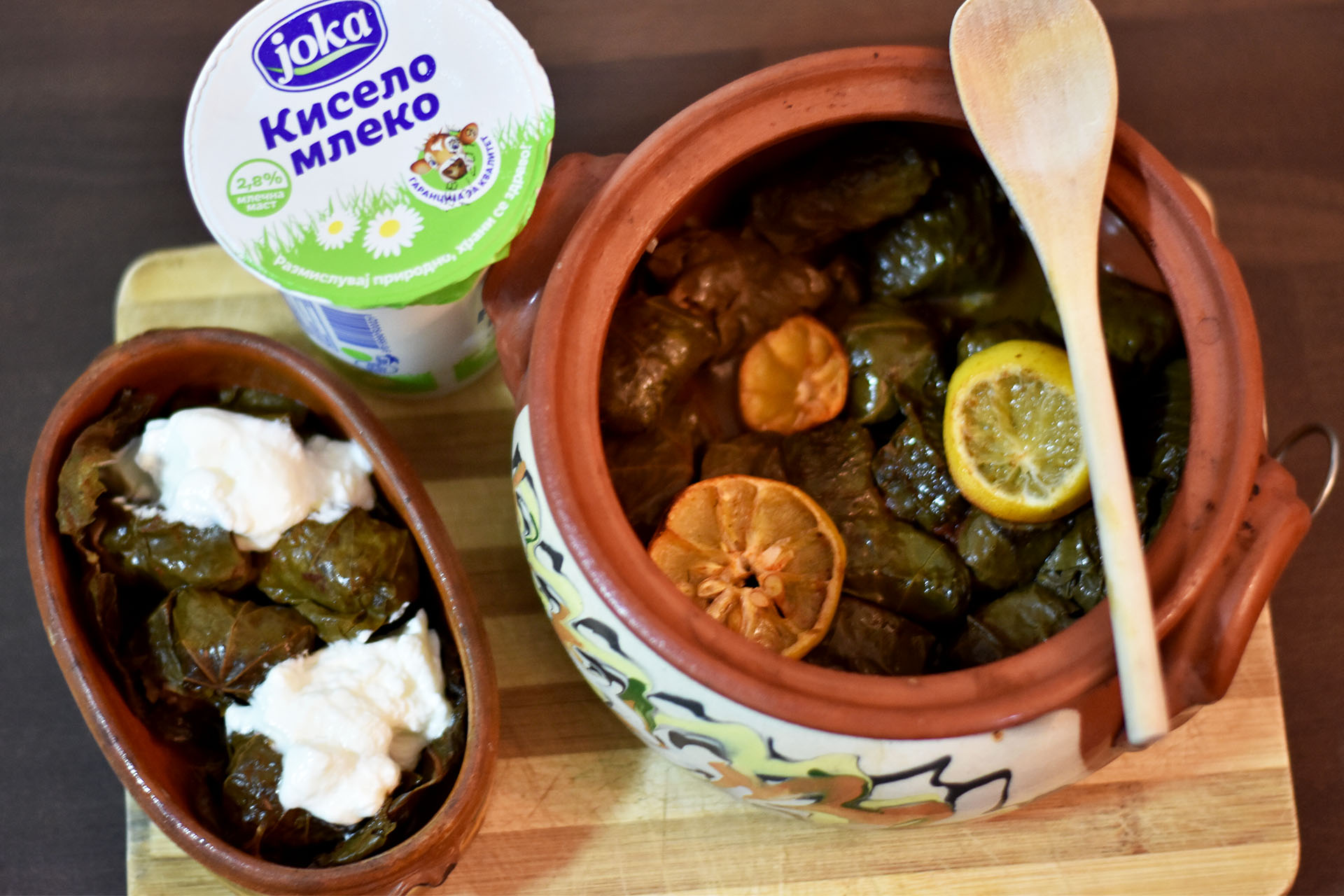 Stuffed Grape Leaves with Minced Meat and Rice
17/12/2019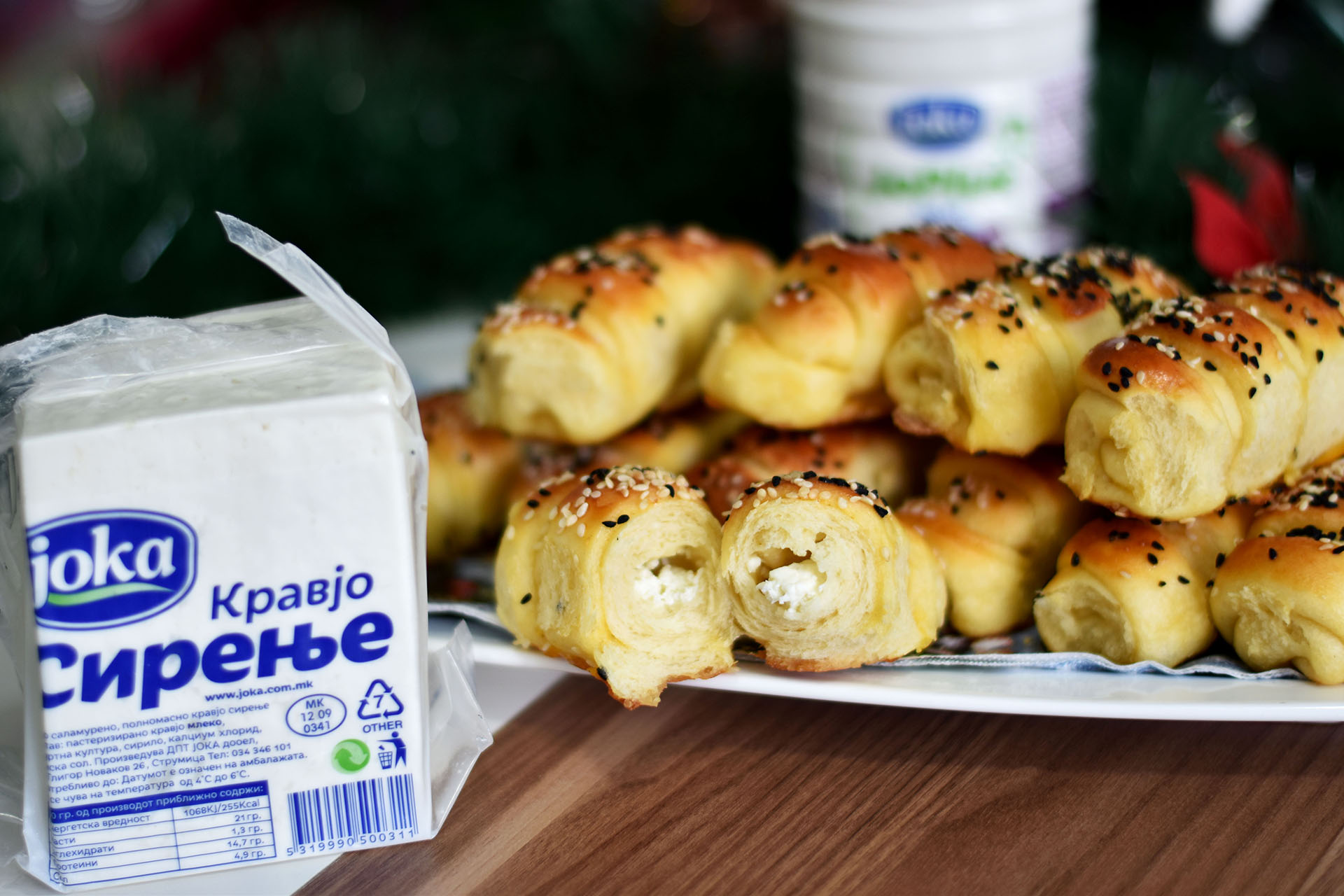 Ingredients:
---
1kg flour 1
fresh yeast
3 eggs
50ml oil
1 teaspoon vinegar
100ml mineral water
100ml milk
300ml yoghurt
1 1/2 teaspoon salt
1 teaspoon sugar
2 egg yolks for egg wash
Butter
Sesame seeds
150g JOKA cheese
Method:
Sift the flour in a bowl.
Then, add in the yeast, sugar, oil, eggs, salt and gradually add in the liquid ingredients until everything is well combined.
Knead the dough for about 10 minutes or until it becomes completely soft.
Leave the dough to rest for 1 hour.
Once the dough has doubled in size, divide it into balls.
Roll each ball in form of a "tongue" and make three little incisions towards the end of it.
Place the cheese on the other part of the dough and roll it towards you.
Place the rolls onto a tray. Give them a good egg wash. Add the sesame seeds and place strips of butter on top of each roll.
Bake for 20 minutes on 200 °C.
Тhe recipe is prepared by Viktoria Krstevska(Victoria's Food Atelier)