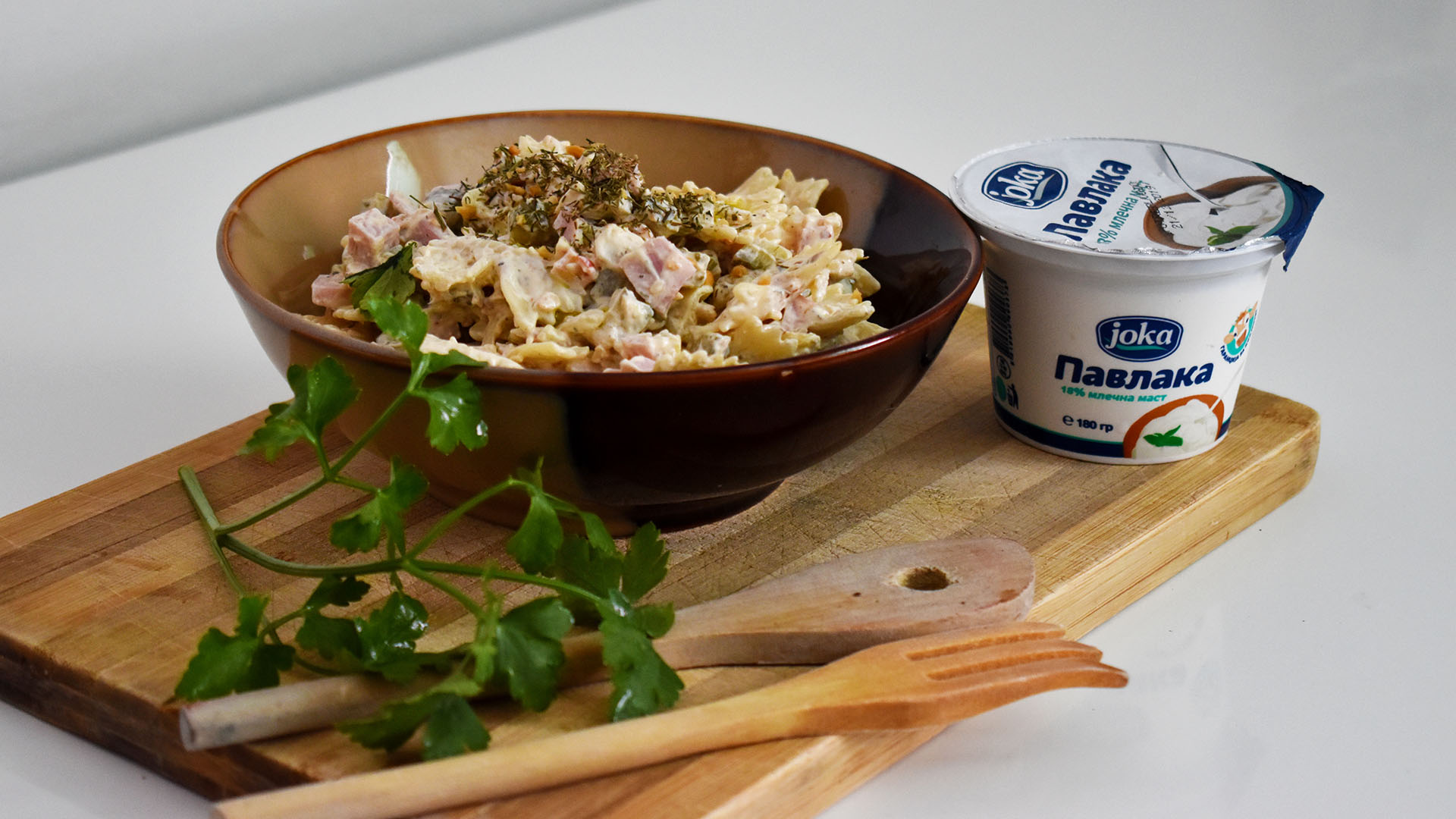 Creamy pasta salad with cashews
30/11/2019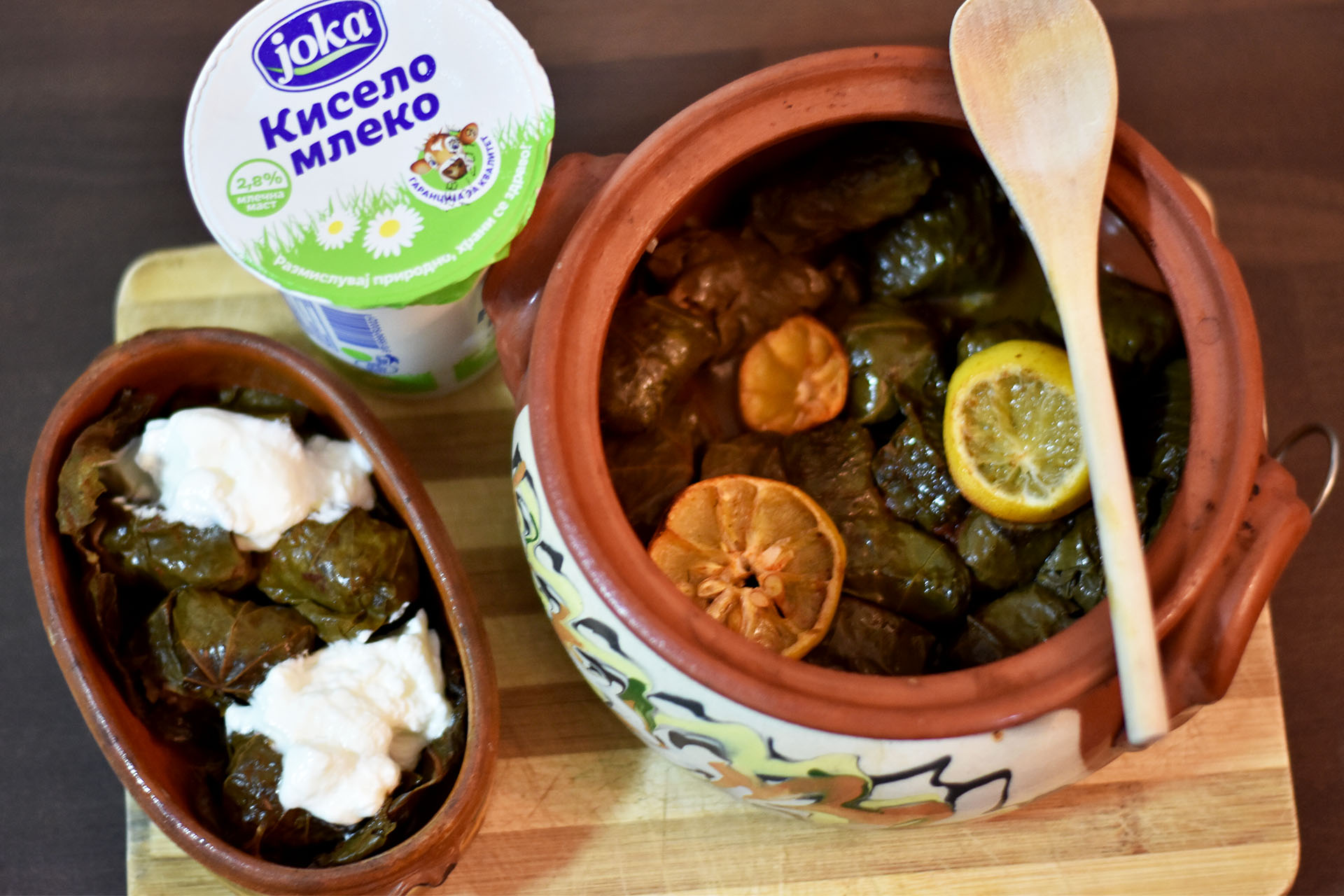 Stuffed Grape Leaves with Minced Meat and Rice
17/12/2019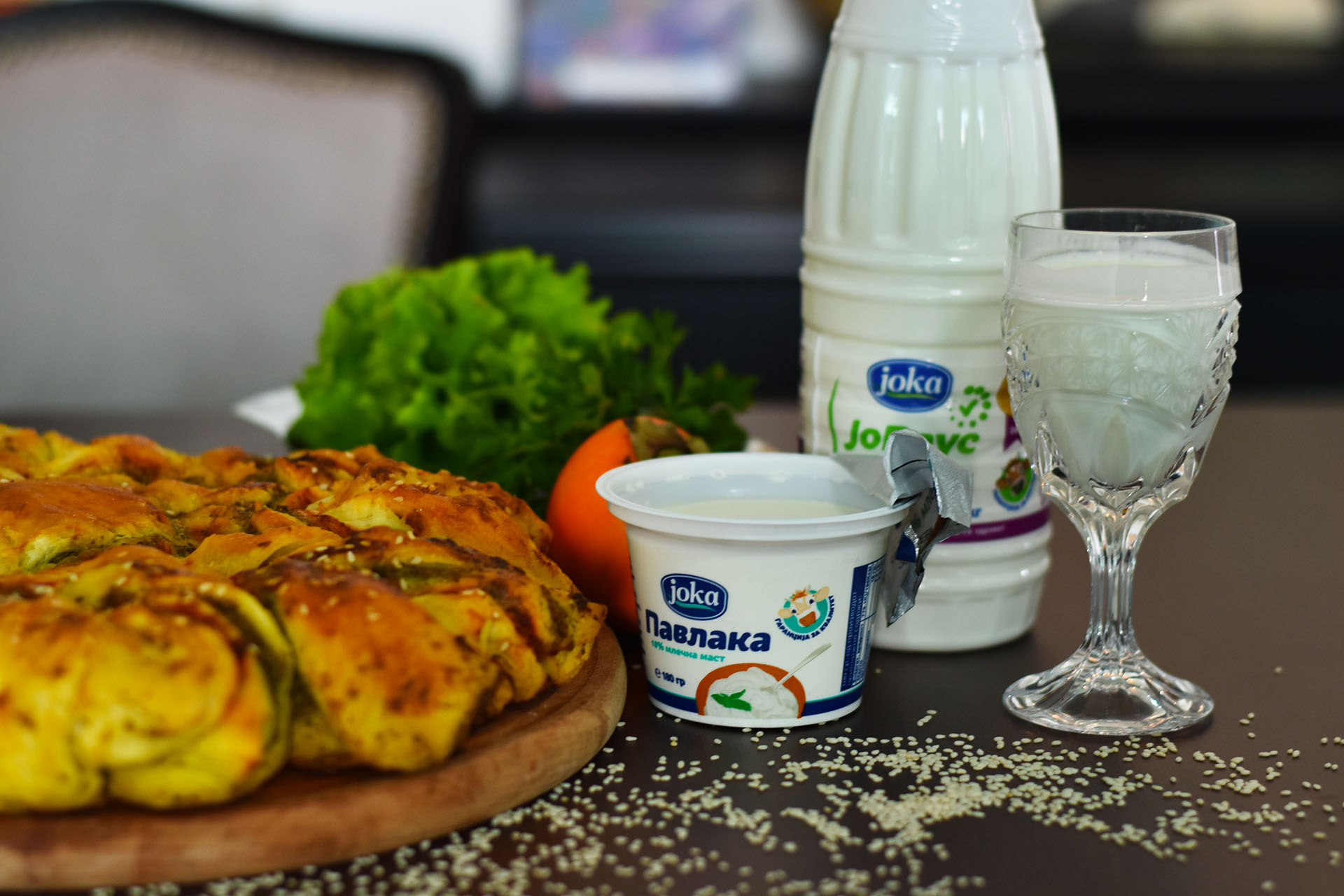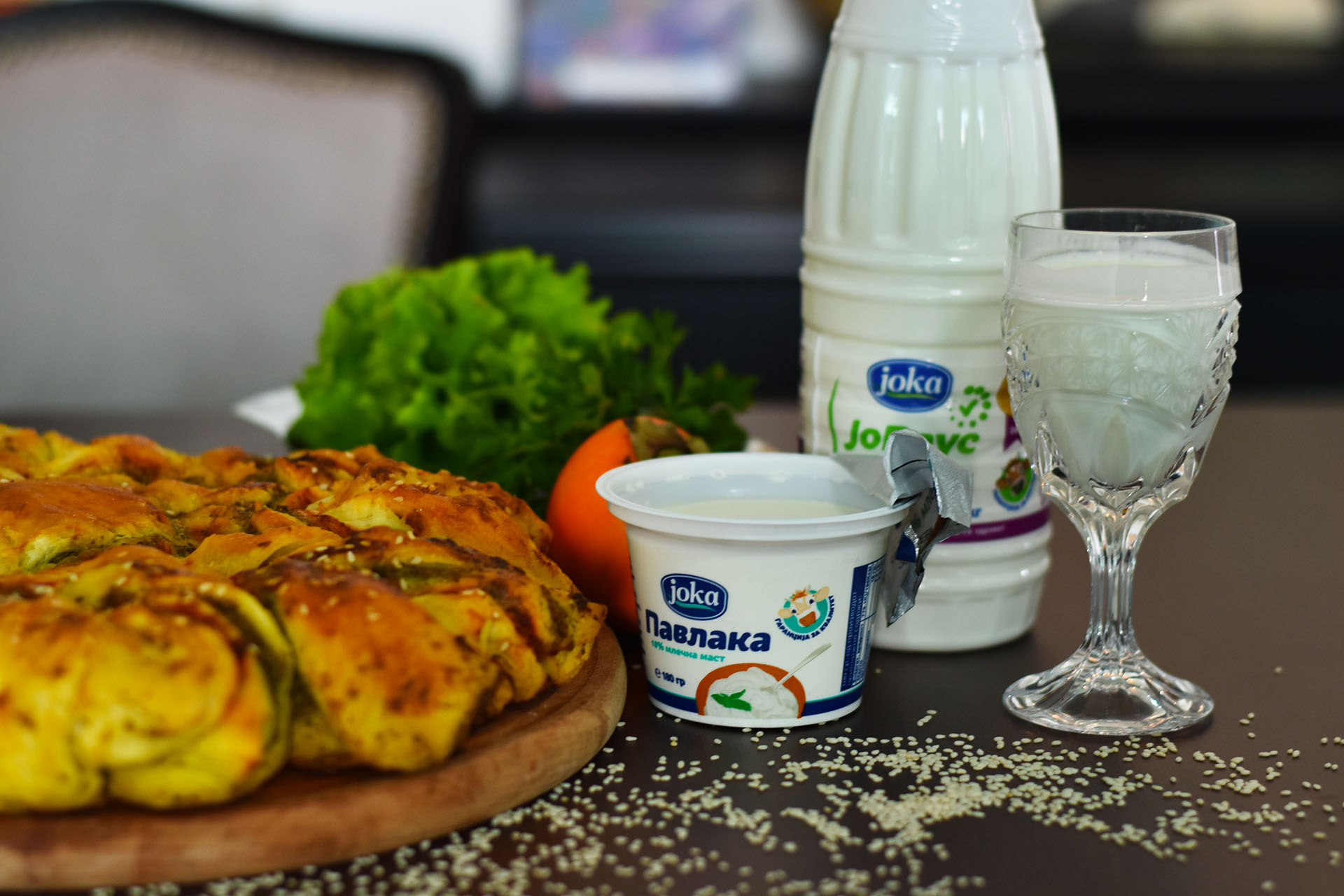 Ingredients:
---
500g flour
1 sachet yeast
1 ½ teaspoon salt
1 teaspoon sugar
3 eggs
1 cup milk
100мл melted butter or margarine
1 egg yolk for egg wash
Sesame seeds
Filling:
---
180г ЈОКА sour cream
100г tomato paste or ketchup
100г shredded cheese
100г pesto
Method:
Combine all the ingredients (mentioned above) and form a dough.
Leave the dough to rise for hour and a half on room temperature.
Once the dough is risen, divide it into four pieces.
Shape the first part of the divided dough into a circle with a diameter of 20cm. Place it onto a baking tray (previously covered with some parchment paper) and spread the sour cream over the shaped dough.
Shape the second part of the dough into a circle again and place it over the first layer. This time, spread the tomato paste over it.
Repeat the same procedure with the third part of the dough and cover it with the basil pesto.
Shape the fourth part into a circle and place it over the other layers.
Once all the layers are done, place a glass in the middle of the circle. Then, cut 16 equal triangles.
Using two hands, pick up two adjacent strips and twist them away from each other twice so that the top side is facing up again.
Pinch the pairs of strips together to create a star-like shape with eight points.
Before baking, brush the star with an egg yolk again. Cover the star and let it rise until it doubles in size, about an hour.
Once the star has doubled in size, brush it with the remaining egg yolk again. Sprinkle some sesame seeds and bake it for 20 minutes on a preheated oven to 180 Celsius degrees. да добиете форма на ѕвезда со осум краци.
Тhe recipe is prepared by Viktoria Krstevska (Victoria's Food Atelier)