Star bread with Joka sour cream
09/12/2019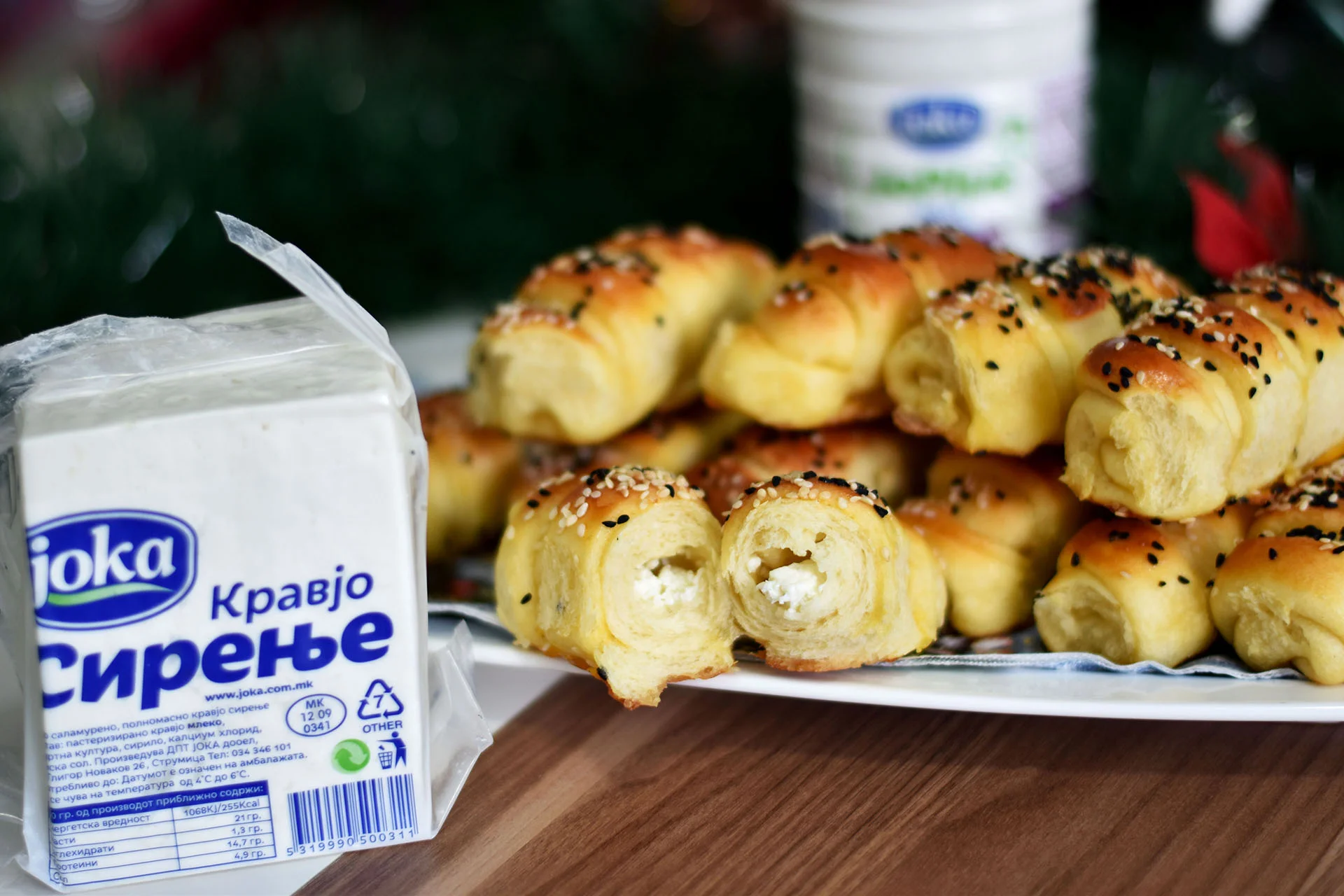 Dinner Rolls with JOKA cheese
31/12/2019
Ingredients:
---
50 pieces grape leaves
400g minced meat
1 cup of rice
1 onion, chopped
1 carrot, chopped
1 teaspoon tomato paste
¼ teaspoon cinnamon
¼ teaspoon ground cloves
¼ teaspoon ground nutmeg
butter
1 lemon
salt
Method:
Heat a frying pan over medium-high heat and add in the knob of butter, the chopped onion, cinnamon, cloves, and the ground nutmeg. These spices will add a special flavor to the filling.
Once the onion is golden-brown, add in the chopped carrot and the tomato paste.
Fry the mixture for 5 minutes. Then, add in the rice, minced meat, and salt. Cook for 5 minutes.
Set the filling aside and leave it to cool.
Pick a leaf and place a teaspoon of meat over it.
Fold the leaf and place it in with the stem end pointing toward you, and the veiny side of the leaf facing up.
Roll the leaf in the shape of a really small burrito. Spoon about 1 teaspoon of filling near the stem of the grape leaf and roughly shape it into a sideways log, leaving a border around the sides. Wrap the stem-side up to cover about half of the filling, then fold the sides of the leaf in toward the center.
Place each roll in a stockpot.
Finally, once you have layers of stuffed leaves, cover them with three or four grape leaves. You can also add a lemon cut in quarters or circles.
Cover the leaves with some spiced water (salt, oregano, basil, and some smoked paprika) or with chicken stock. Place a ceramic plate over the leaves and bake for one hour in a preheated oven to 180 Celsius degrees.
Serve the leaves with Joka soured milk.
Тhe recipe is prepared by Viktoria Krstevska(Victoria's Food Atelier)