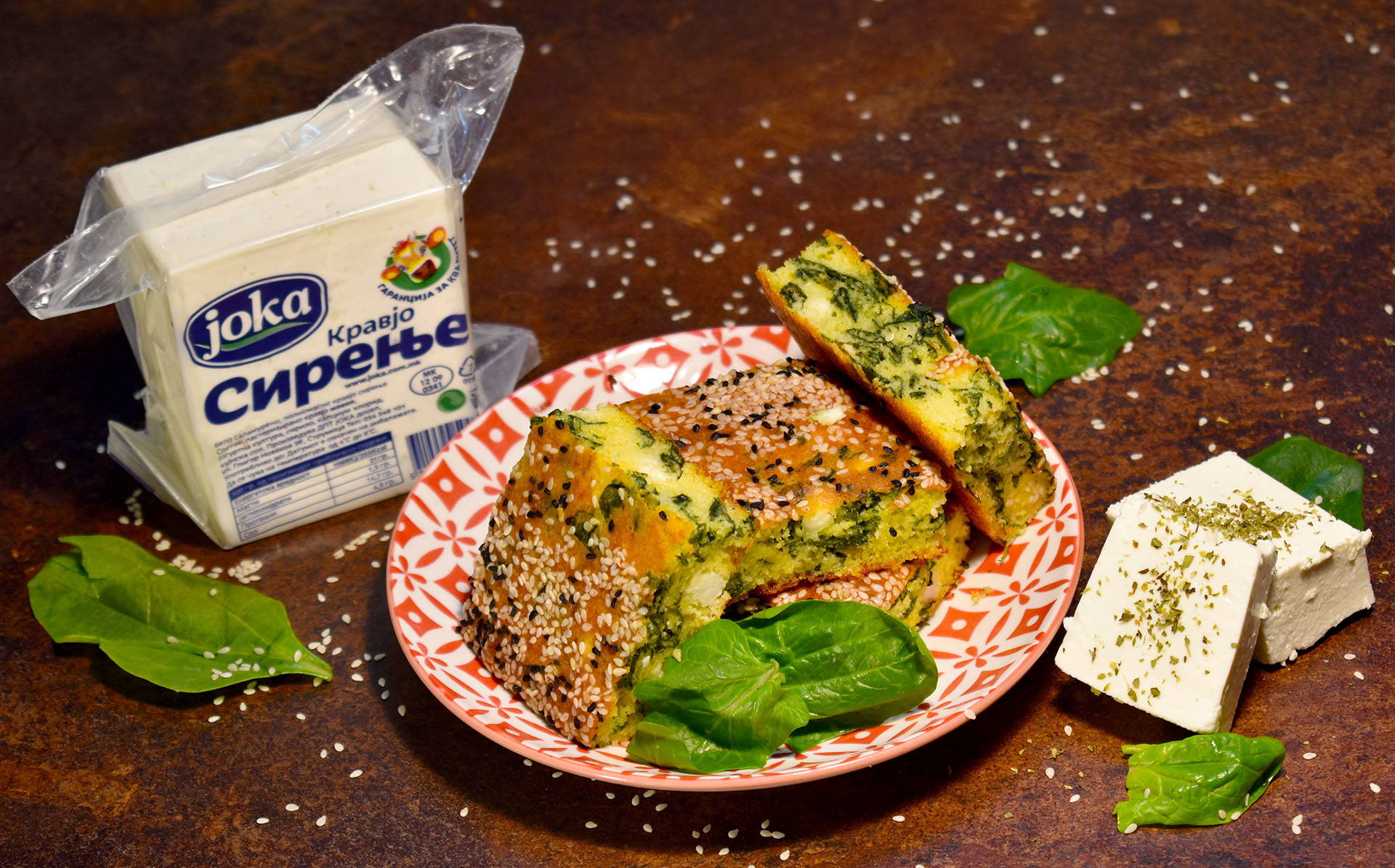 Spinach and cheese pie
20/11/2019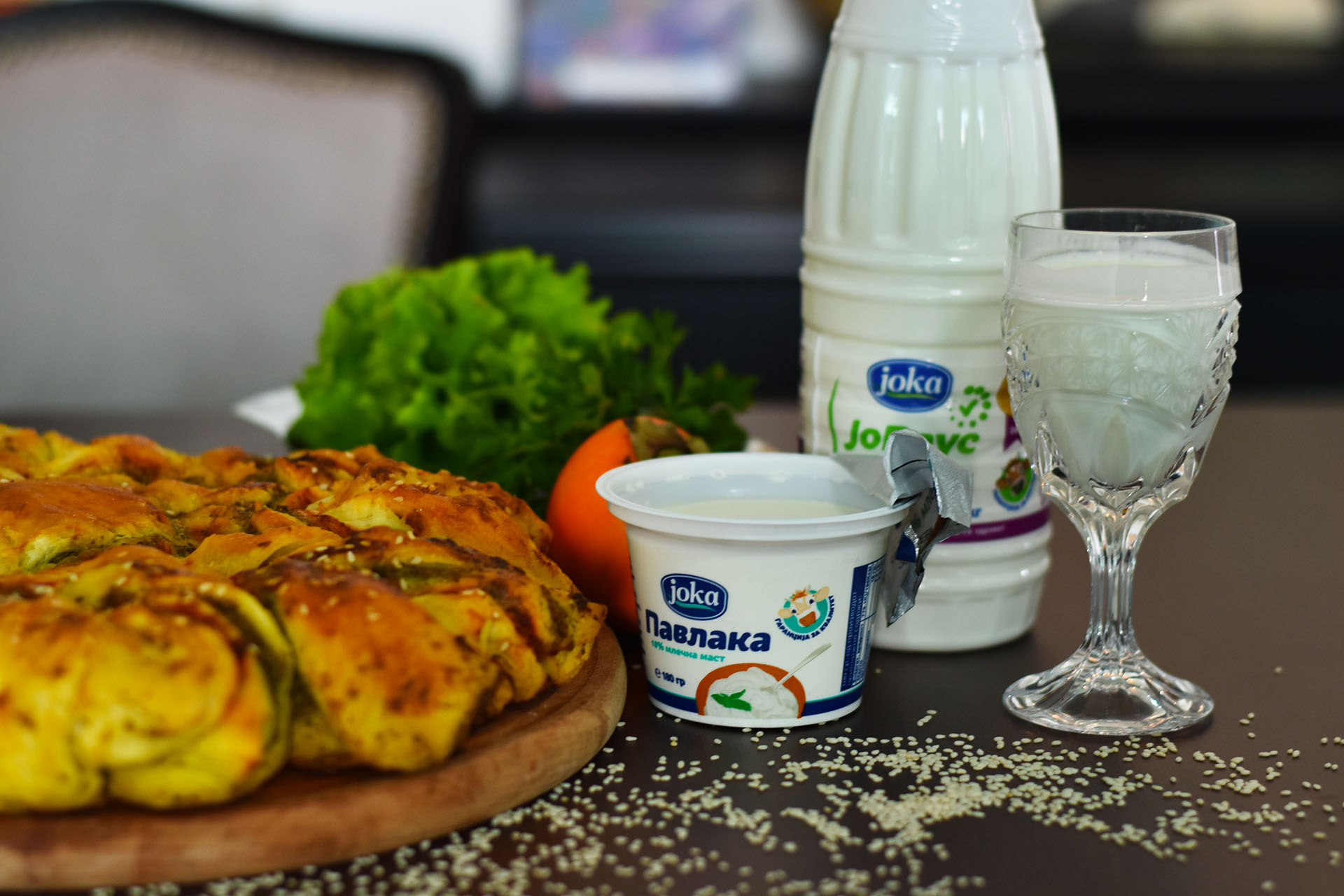 Star bread with Joka sour cream
09/12/2019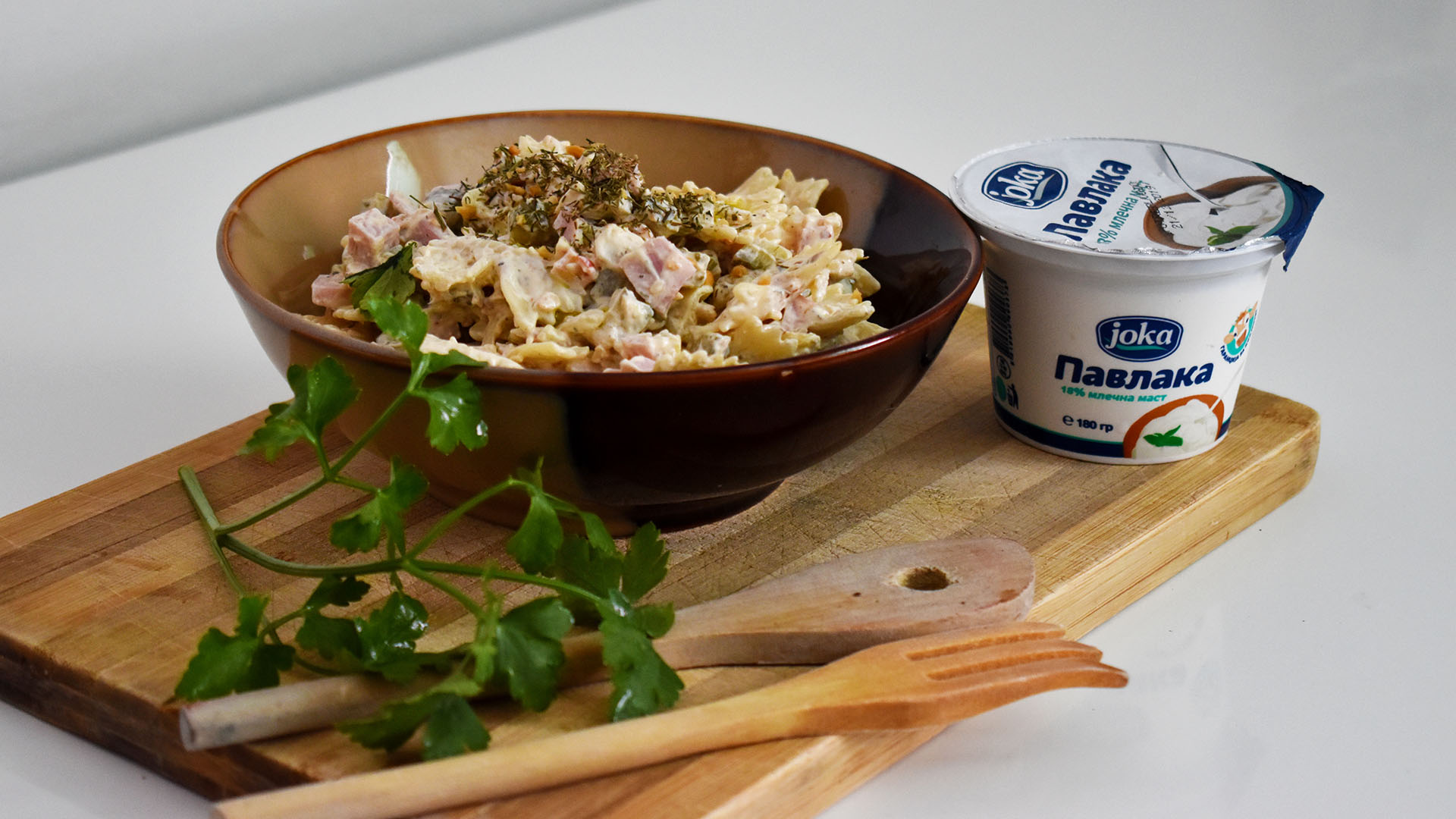 Ingredients:
---
300gr macaroni
180gr pickles
150 good quality ham
100g marinated mushrooms
100gr cashews
80g toasted sesame seeds
2 tablespoons olive oil
360gr JOKA sour cream
3 tablespoons mayonnaise
1 teaspoon mustard
1 teaspoon Worcester sauce
Salt&pepper
1 teaspoon dill
1/2 teaspoon chili flakes
Method:
Cook pasta in boiling salted water and let it cool and drain.
In a large bowl, add in the cooled pasta.
In the same bowl, add in the marinated mushrooms, pickles and ham (cut into slices); sour cream, mayonnaise and all of the above-mentioned ingredients and spices.
Mix until everything is well combined.
It is even better if you prepare this salad a day ahead and let it cool in the fridge. In this way, the pasta will absorb the sauce and all the spices completely.
The taste is mesmerizing!
Тhe recipe is prepared by Viktoria Krstevska (Victoria's Food Atelier)