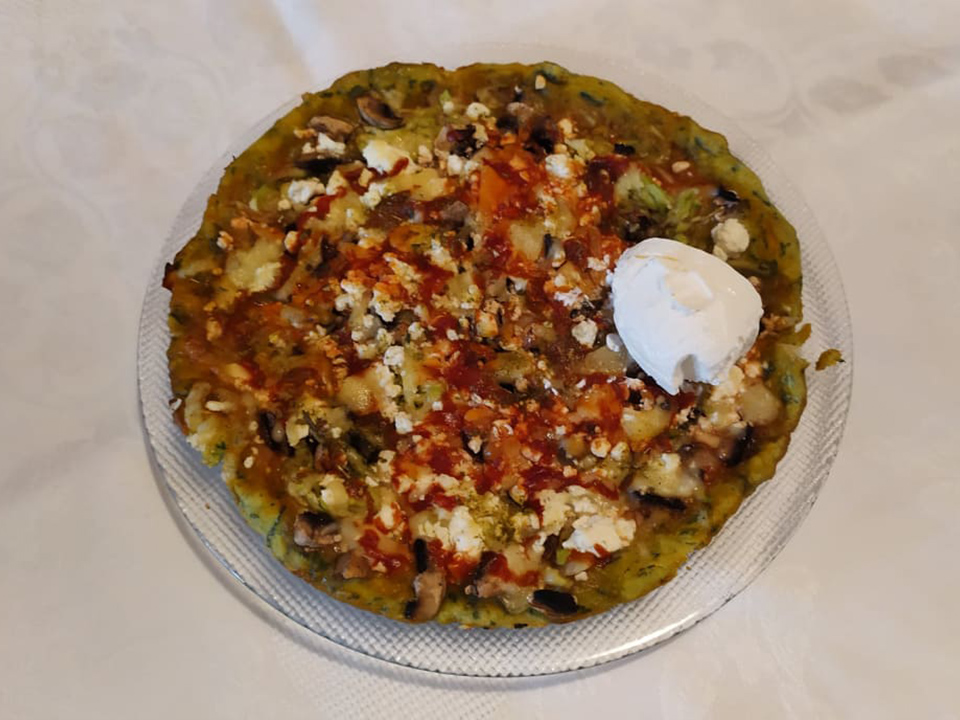 Pizza with vegetables and cheese
30/06/2019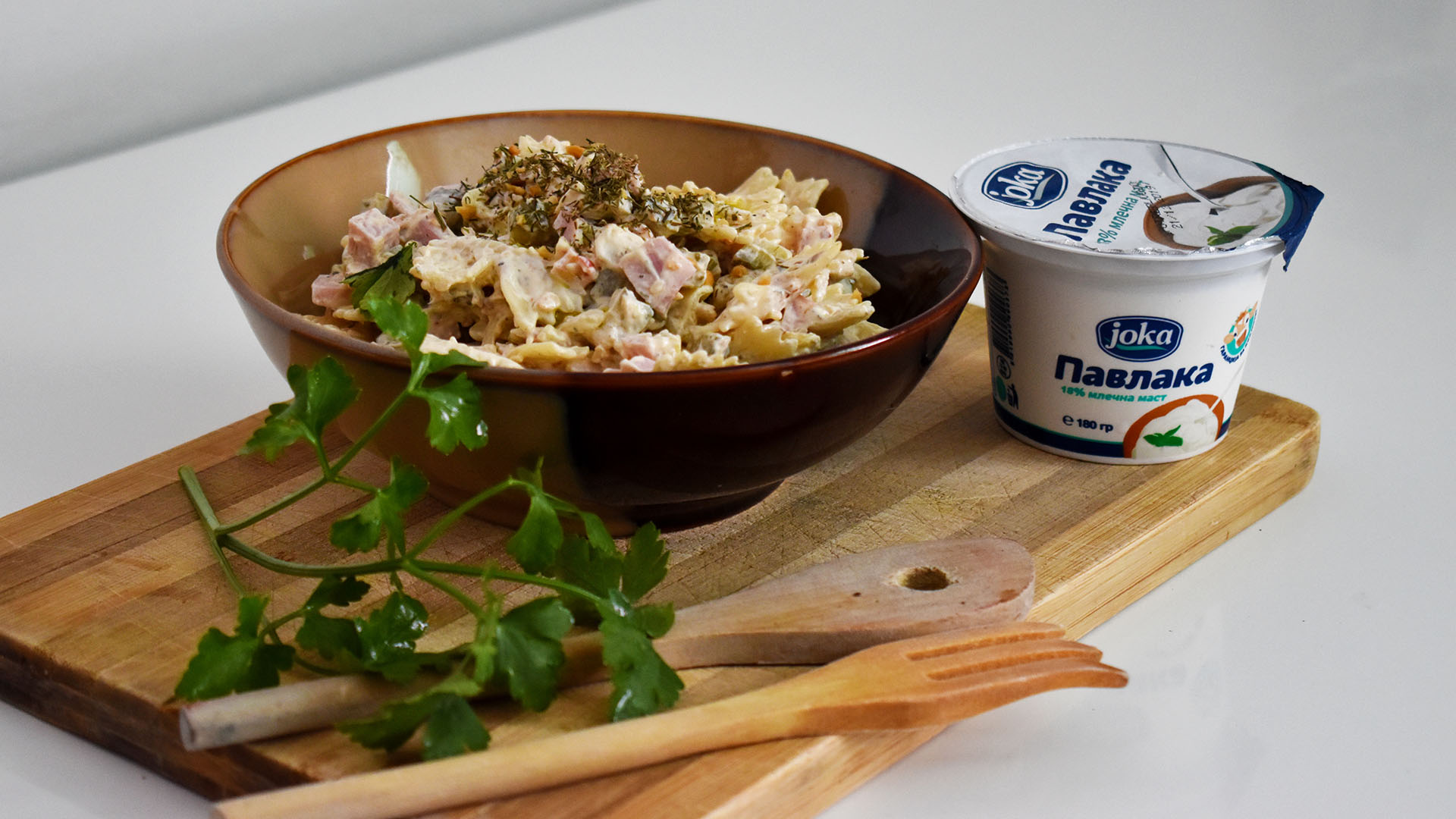 Creamy pasta salad with cashews
30/11/2019
Method:
Preheat your oven to 220°C.
Whisk together the eggs and sugar.
Add in the melted butter, olive oil, and Joka yoghurt. Whisk until combined.
In a separate bowl, combine the flour, salt, and baking powder. Then, gradually add the dry mixture into the wet mixture.
Once your mixture is well combined, add in the spinach and Joka cheese.
In a pan (20cm), place a piece of parchment paper and pour in the mixture.
Sprinkle some sesame seeds. (Optional)
Bake for 25-20 minutes.
Тhe recipe is prepared by Viktoria Krstevska (Victoria's Food Atelier)