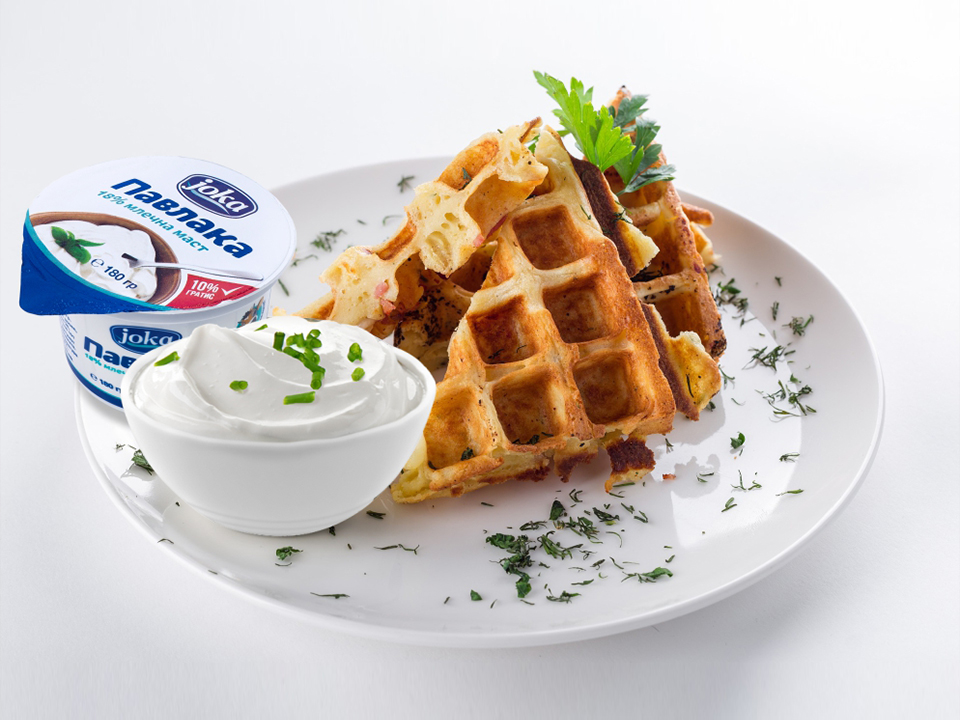 Homemade salted waffles with Joka sour cream
30/06/2019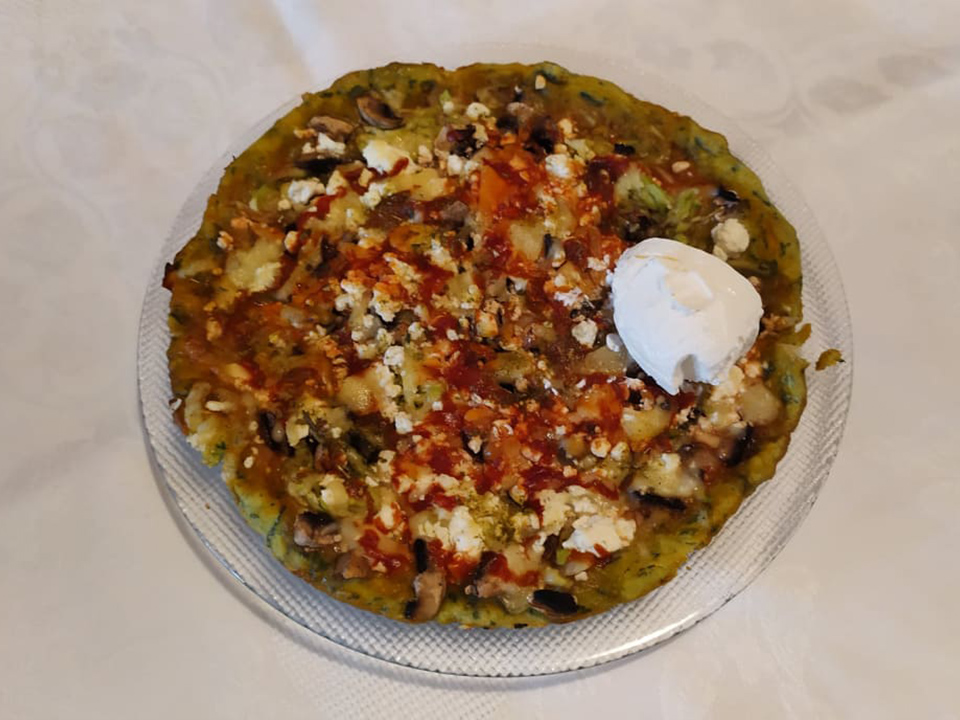 Pizza with vegetables and cheese
30/06/2019
Подготовка:
Place the eggs in a deep mixing pan and mix with a mixer. Add the water, oil and Joka soured milk (or Joka yoghurt) to the pan. Mix the ingredients for a short time and then add the baking powder, cottage cheese and salt. Mix the filling well.
Take one pastry layers, coat it with filling and place another pastry layers on it and coat it again. Fold both pastry layers into rolls, and then you can form a horseshoe or snail (to your liking and depending on the size of the oven. For a smaller oven, it is best for them to be only in rolls, as shown in the picture below. Repeat with the other pastry layers.
Arrange the pastry layers one next to another on a greased baking tray and pour the filling, if there is any filling left, and if not, mix one or two eggs with a little salt and sesame and spread it on top. If the pastry layers are slightly drier on top, place small cubes of butter. Bake in a pre-heated oven at 180 degrees, until it looks nicely golden, for about 20 to 25 minutes depending on the oven. The baked pie with prepared pastry layers and Joka cottage cheese or cheese is served hot with a glass of Joka yoghurt. Cheers!